Swimming Pool Ventilation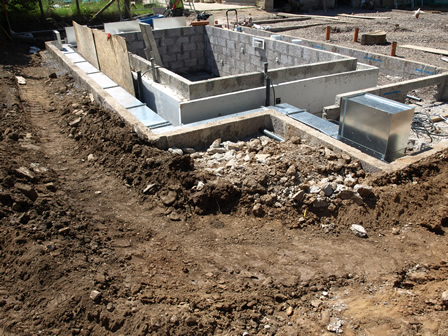 Proper ventilation is a vital component of an indoor swimming pool dehumidification system, and Scot-Vent Limited has gained considerable experience dealing with the challenges of the specific environments found in both commercial and domestic swimming pools.
A poorly designed system will lead to condensation problems within a pool hall that are both unsightly and will cause damage to the building.
Calling on over thirty nine years experience, Scot-Vent Limited will design, supply and install a suitable ventilation system that will provide a pleasant environment within the area, which is vital to the comfort of the building occupants, and will have the added benefit of preventing moisture from penetrating and damaging the structure.
The photograph above shows underground ductwork and floor grille spigots installed around a hydrotherapy pool.
For further information, or to request a quotation, please do not hesitate to contact our experienced engineers, either by using the contact numbers or email address on this website, or use the contact form if you prefer.