Odour Control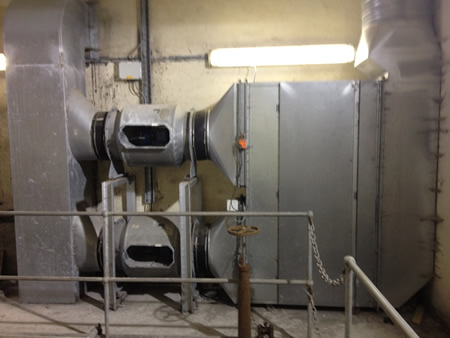 Scot-Vent Limited are experienced in the design, manufacture and installation of odour control systems in multiple environments and locations.
Utilising activated carbon filters, monoshell filters or water scrubbers, we have the knowledge to remove harmful or unpleasant odours, either naturally occurring, or from industrial process, and offer a bespoke service to overcome whatever odour problem is present.
Specialising in neutralising odours associated with the water treatment industry and the food production industry, we would be pleased to offer our in-house design service to produce a practical and cost effective solution to whatever the odour problem.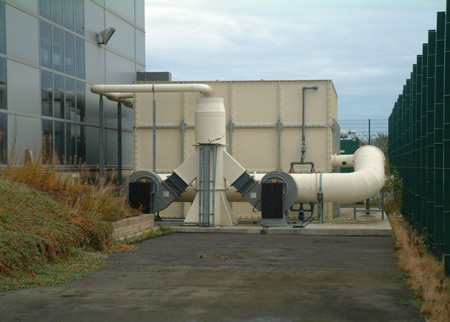 The photographs on this page show an external monoshell odour control system serving a water treatment works, and an internal activated carbon filter unit serving a sewage pumping station. Note that this picture also shows run and standby ATEX rated fans.
For further information, or to request a quotation, please do not hesitate to contact our experienced engineers, either by using the contact numbers or email address on this website, or use the contact form if you prefer.