ATEX/DSEAR Ventilation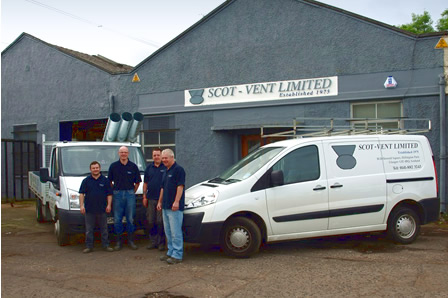 A potentially explosive atmosphere is composed of air mixed with gases, vapours, mists or dusts, which can ignite under certain operating conditions.
Equipment and protective systems intended for use in potentially explosive atmospheres are covered under ATEX Directive 94/9/EU.
Scot-Vent Limited have gained a vast experience in the design, manufacture and installation of all types of ATEX rated systems in numerous industries, ranging from waste water to distilleries to chemical processing.
Working with our client, and from a detailed Risk Assessment or Explosion Proof Document (EPD), we will design an efficient ventilation system, or systems, fully identifying the air volumes, the location of all equipment and the methods of control to ensure that the final design complies with the current regulations.
For further information, or to request a quotation, please do not hesitate to contact our experienced engineers, either by using the contact numbers or email address on this website, or use the contact form if you prefer.